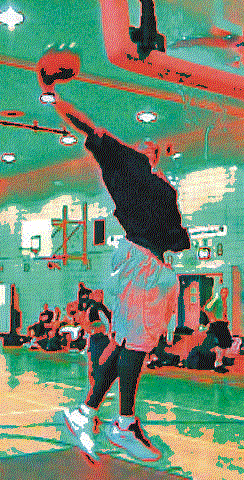 Hello again,
Itís time that we started thinking about the upcoming winter basketball season. In a very short while, we will begin interviewing teams for the 2000 Nickelodeon Winter Pro League. We are appealing to all coaches with an interest in participating in the tournament, to contact our office within the next few days.
In addition to the regulars season schedule, all teams are required to participate in our pre-season game schedule. The pre-season schedule provides new teams with a chance to meet the tournament referees, ask questions regarding rules, establish travel directions and scout other teams that have entered the tournament.
Thank you for interest in our winter tournament. I look forward to working with you this season. As always, Nickelodeon Sports Foundation will continue itís commitment to providing quality, exciting, organized basketball programs. Best of luck.
Michael McLeggan, Director
PAYMENT ENTRY SCHEDULE

IronMan Basketball Tournament

Entry Fee: $175.00
Table Fee: $50.00

Make Checks or Money Orders Payable to:
NICKELODEON SPORTS FOUNDATION
NSF,Inc. is a Tax-Exempt, Not-for-Profit organization.All donations and fees paid are tax deductible.